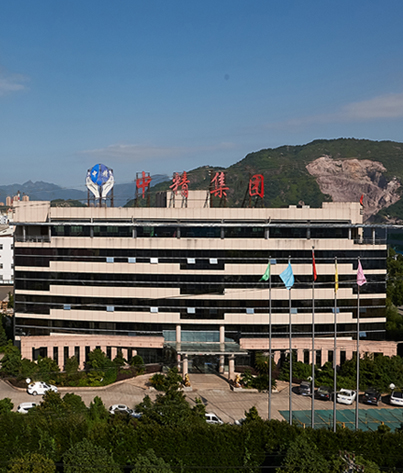 Zhongjing—Model of Auto Parts Manufacturing Industry
Established in 1986, Zhejiang Zhongjing Automobile Parts Co., Ltd., is located in the International Automobile & Motorcycle Parts Industrial Zone, Rui'an, Zhejiang, adjoining to No. 104 national way, only 800m away from expressway exit, 20km from Wenzhou Airport. It has a convenient traffic and beautiful environment. Now, Zhongjing covers an area over 72,000 m2, with bulding area of 58,000m2 including three punching workshops, one comprehensive workshop, one mould manufacturing workshop, and one CNC & computer wire-cutting workshop. It specialized in manufacturing automobile and motorcycle punching parts and chassis parts including auto cover parts, auto door hinges and auto bumpers, etc.. With the rapid development in the past 20 years, the total capital of Zhongjing Auto Parts has run up to 0.25 billion RMB. In addition, by the arduous efforts of all staffs, Zhongjing had ranked top 30 enterprises in Rui'an city of Zhejiang Province in 2004.
Outstanding Management, High-efficiency Team
Focusing on people orientation, Zhongjing gives full play to the staff's sense of being masters, and adheres to the principle of "Each performs its own functions let each person do his best", to establish an excellent team. Zhongjing pays special attention to the development of high-tech talent team, at present, it has recruited 635 employees including 5 senior engineers, 8 engineers, 12 assistant engineers, 2 economic engineers and 7 senior mould engineers, 59% employees were well-educated over the vocational secondary schools or higher. For the sake of high-level production, Zhongjing stresses on the management project, on one hand, it perfects the management project constantly, on the other hand, it plays an active role in constantly strengthen the training of cadre, and intensifies the team-work management. Meanwhile, under the leadership of top executive, Zhongjing proposes four business philosophies: "Innovation, Excellence Honesty and Pragmatism", which are fully carried out by all the staff of one mind. Through these tremendous efforts, a high-efficiency, orderly and united production team has been built up.
Led by Technology, Quality First
As Zhongjing people believe the quality is the root of the survival and development of the enterprise, Zhongjing successfully acquired the certificates of ISO9001-2000 in Nov. 2004 and ISO/TS16949-2002 in Aug. 2007, and its automobile door hinges passed 3C certifications in 2006. Relying on the advanced management and technology, the fast growth enables Zhongjing to become an outstanding model in modernized, large-scaled and intensified industry. With strong ability of product research and development, Zhongjing adopts the worldwide popular computer 2D and 3D auxiliary design software for mould shaping design, meanwhile, the company possesses FV-1000 and VB-715 high-accuracy NC centers, many electro-sparking NC wire-cutting machines like DK7780 and 315T, 500T and 800T hydraulic machines, 216 units of large and medium-sized punching equipments and 100T, 125T, 200T and 400T punches. What's more, the company has made the investment more than 1 million yuan into inspection equipments, such as , salt spray tester, carbon-sulfur analyzer, Breinell hardometer, Rockwell hardometer, analysis scale, airtight checkout equipment, etc., all these equipments are used to assure the quality of the ptoducts.
Service & Sale
In modern enterprise competition, Zhongjing has a full realization of the important role of logistics in the whole supply chain. It has established logistic centers in Nanjing, Ningbo, Hebei, Harbin, Jilin and Weihai to assure on-time supply. In order to get the maximum benefit and minimum cost, the company intends to set up a new comprehensive logistic center in headquarter, which is used to function the all-around and reasonable plan in packaging, transportation, loading & unloading, storage, processing & distribution, logistic information, controlling the circulation of whole products and reduce the waste process during the circulation. Achieving the scientific logistic management to meet the requirements of global economy integration and create a high-efficiency, unblocked and controllable circulation system. In recent years, in accordance with the sales trend of global stamping parts market, Zhongjing has made timely adjustment of sales strategy, explored the international market constantly, enlarged the occupancy of international market and adjusted the proportion of domestic sale, now, the products have been sold to America, Australia, EU, etc., where Zhongjing has main customers such as Germany BOSCH, Spanish DAYCO, the cooperation with Australian VISIOCORP,USA AMM and KSS, Czechic Intier, French SOMFY, etc is under negotiation now and is highly valued. The company is full of affection, progress, innovation, active spirit and sincerity, and all employees share the same dream, endeavor and develop constantly together; under the policy and guidance of the leadership, Zhongjing People are full of confidence and hope to witness the development and growth of the company, strive forward to become a model of auto parts manufacturing industry.